A Few Words About Me
Agent Nieruchomości w Chicago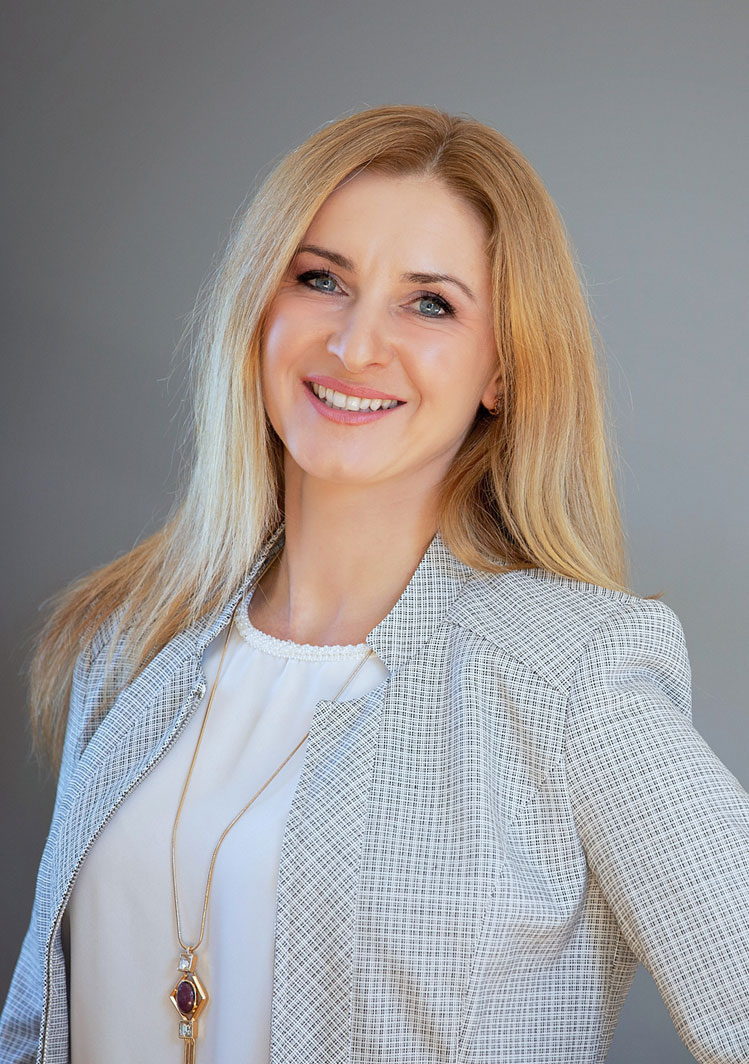 My name is Justyna Trublowski and I specialize in assisting buyers and sellers achieve their  goals, mostly in Chicago Suburbs' (including Schaumburg, Bloomingdale, Roselle, Hanover  Park and surrounding areas). I became a licensed Realtor in 2009. Since that time, I have  increased my skills and knowledge by obtaining a broker's license as well as Accredited Buyer  Representative (ABR) designation, Real Estate Negotiating Expert (RENE) and e-PRO, Pricing  Strategy Advisor (PSA), Short Sale and Foreclosure Resource (SFR) certifications.  
Since 2016 I have been working as a real estate broker in Exit Realty Redefined, Rolling  Meadows. I am a part of unique company that helps all agents achieve their highest potential  by giving support, trainings, technology and tools. A portion of every transaction fee received by EXIT Realty Corp. International is applied to its charitable fund, and to-date more than $5.5  million has been pledged to charity. 
 I pride myself in being a professional, reliable and determined REALTOR. These are the basic  qualities that you can always expect when working with me. I am dedicated to provide  personalized service and attention to your specific needs.  
Buying or selling (sometimes even leasing) a house can be overwhelming and daunting process with such questions as "Where to start?" "How much my house is worth?" "Do I need an  attorney?" … Don't worry, I will answer your questions and will guide you through the whole  process every step of the way. I strive to be your and your families lifetime agent who you can  trust and contact anytime and also can think of as a friend. It would be my privilege to help you  or someone you know with buying, selling, investing or renting a property. 
On a personal note, I am a mother and a wife. My husband and I knew each other since 1997  when we were studying Fuel and Energy on University (AGH) in Cracow, Poland. I got my  Master's Degree and came to the USA. Being Polish and American at once allows me to better  understand different needs of our multiculture country. I have worked already with clients who  originally were from Poland, Mexico,India, Philippines, Ukraine, Lithuania, Bangladesh. 
In my free time I enjoy spending actively time with my family, trying new cuisine or simply  reading a good book. I've just discovered that a biography became one of my favorites lately.  I always try to remember what Mahatma Gandhi said "Live as if you were to die tomorrow.  Learn as if you were to live forever."  
Please feel free to contact me with any of your real estate needs or just browse my websites first www.justynatrublowski.com or justyna.realtor

Check my clients testimonials and  contact me then! I am here to help!